Hello and Welcome
---
Southwest Car Unlock Locksmith - Your Locksmith Experts. You can count on us for any kind of roadside assistance and Locksmith Services. We have the best price & service in Southwest Florida. High-quality locksmith service & fast response to your emergency, call us any day of the week and any time, Southwest Car Unlock Locksmith got you covered. We are Family Owned And Operated Company!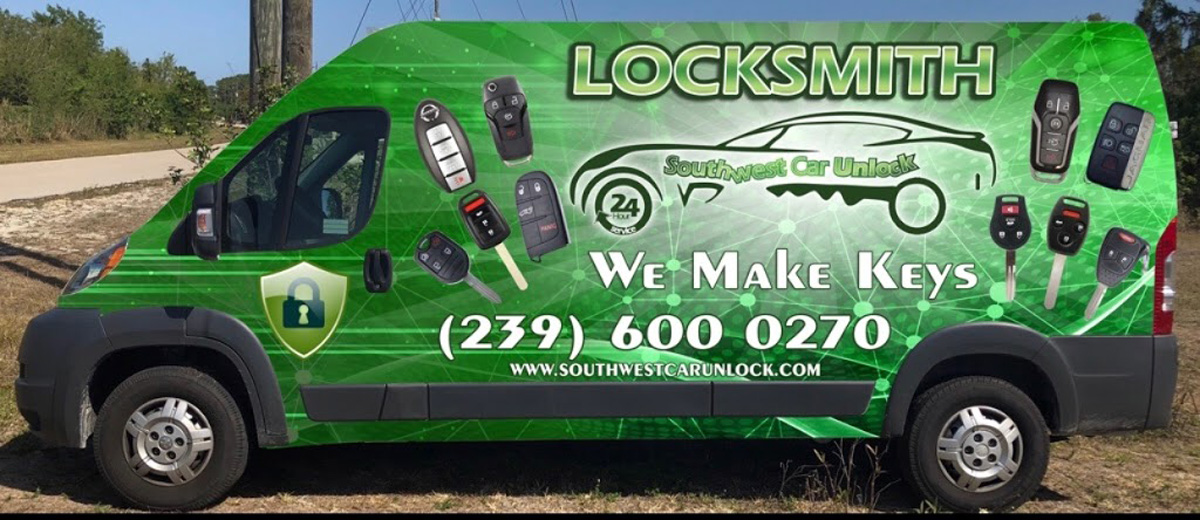 Our Clients
There are all awesome people
I recently misplaced my car key and our insurance company recommended your company for a mobile key service. Rene came out to our home, made the keys, programmed them and it took him less than 45 minutes. I had made several calls to other local locksmith companies but they were all very vague about their pricing and much higher than I was quoted by your company. I am very happy with your service and professionalism. Thanks so much Rene. We would recommend you to our friends, family, and neighbors.

Lisa
Got a new fob for my Infiniti. Would have cost over $500 at the dealer and I got it for less than half of that, brand name, and works perfectly. Very professional and thorough and he came to my residence. Would definitely recommend!

Pete Walimire
Today was the third time I have used this company. They always show up on time, super professional and fantastic prices. Use them for any situation!

Nate Tasso
Awesome company to do business with. I needed a new key fob for my Santa Fe, they came to my driveway, cut and programmed an original Key Fob for an excellent price. will be calling for an appointment for a second one now too. Thank you!!!

Sharon A Sparks Lennox
Reliable Locksmith in Southwest Florida
We're your local mobile locksmith provider in Southwest Florida, best possible price, quality work, high quality OEM key fobs. We're licensed and bonded family owned and operated company, we care about our customers and our work, keys and key fobs is guaranteed. We go, cut and program on site with or without keys to copy from.